Originally, development rights were granted to the V&A Waterfront of 600 000 square meters and just under a third of that is currently available for development.
The scope of the new developments is large, and included in these is a variety of residential, retail, commercial and leisure-oriented buildings. The V&A Waterfront will retain ownership of all of these, and, after completion, will remain as the landlord.  The only exception to this is some residential development which is sold Sectional Title.
The shareholding of the V&A Waterfront allows for flexible lease structures to maximise the benefits for both the tenant and the V&A.
Investment into a new fibre-optic infrastructure at the V&A Waterfront has enabled a significant increase in the property's capacity for IT and communications.
Sustainable development
It is fundamental to the V&A Waterfront's development strategy that development should be sustainable. A rigorous approach has been adopted with regards to green construction and sustainable design principles, as well as the efficient use of natural and energy resources.
This includes world-class energy-efficiency practices and responsible management of resources across all operations.
The V&A Waterfront has invested over R22-million in energy-saving projects, and achieved a 23% saving on electricity consumption despite an increase in the number of tenants.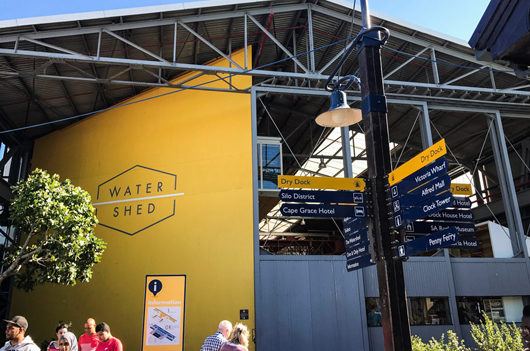 Recent Projects
The Silo District has come to life with Silo 1 (Allan Gray); Silo 2 residential, Silo 3 residential, Silo 4 (Virgin Collection), Silo 5 (PWC, Werksmans), Silo 6 (Radisson Red) and the iconic Silo building (Silo Hotel and MOCAA) all opening their doors in the past 4 years.
Waterway House in the Canal District was recently opened and is home to BAT, E&Y and a number of retailers.
LEARN MORE
Awards
The V&A Waterfront is committed to developing in an environmentally sustainable way. With this in mind, the V&A has received multiple awards over the years acknowledging its many achievements in these fields.
LEARN MORE
Supplier information
If your business fits our criteria, and you would like to be considered as a supplier in any future projects, come this way.