2020 TRAVELLERS' CHOICE AWARD
The Victoria Wharf Shopping Centre has earned a Travellers' Choice Award from TripAdvisor. Based on reviews, ratings and saves from international visitors, our neighbourhood now ranks within the top 10% of attractions worldwide!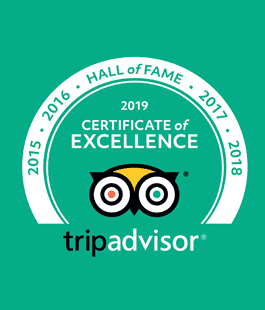 2019 CERTIFICATE OF EXCELLENCE- HALL OF FAME
We've earned a Certificate of Excellence every year for the past five years, and therefore are part of TripAdvisor's Hall of Fame.