The V&A Waterfront offers a diverse portfolio of P-grade and Class A office buildings, situated throughout the precinct. The offering includes office space set within  historical buildings steeped in the V&A Waterfront's rich heritage, as well as space developed through innovative and forward-thinking architecture.
The newly developed Silo District sets new benchmarks for sustainable development in South Africa, offering corporate offices, residential units, and hotel and retail space – all constructed using cutting-edge sustainability principles.
Tenants on the property can enjoy convenient access to both public transport - including MyCiti routes within the precinct – as well as a variety of retail and leisure offerings. The unique setting of the V&A Waterfront means that restaurants, bars and convenience stores are just minutes away.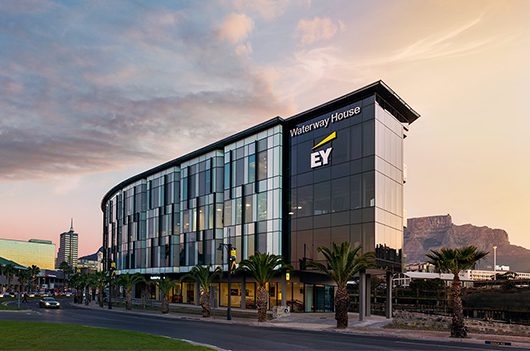 Office space available at the V&A Waterfront
This includes Waterway House, a stunning building offering a picturesque setting alongside the canal, as well as the recently developed No.5 Silo, prominently positioned in the Silo District, the most desirable business and leisure address in the heart of the V&A Waterfront. A  range of office space currently available at the V&A Waterfront can be viewed below.