We have a district-by-district guide to some of the best coffee in Cape Town that happens to be our favourites at the V&A Waterfront. 
Canal District
Explore the Canal District and enjoy yourself a double espresso at Balmoral Supermarket before shooting hoops or board sliding at Battery Park. Take a short stroll across the canal to Waterway House where you'll find Shift Espresso Bar, an indie artisanal café obsessed with premium coffee. The 'black insomnia' bean blend, rated as the world's strongest brew, is a must-try for anyone with too many balls in the air.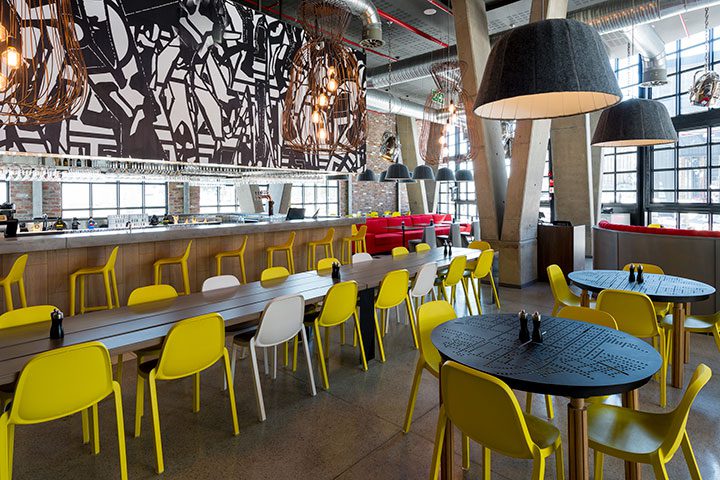 Silo District
The Silo district serves up excellent coffee and yum pastries (from 6am!) at Head to Ouibar + KTCHN at Radisson Red. This vibey 'neo-canteen' that Rosetta Roastery (find it inside The Yard) is an award-winning specialty coffee roaster; the fab baristas are passionate about coffee, and you can taste it in the flat white that packs a punch. Treat yourself to Vagabond Kitchens – the cappuccino's are worth the wait, promise.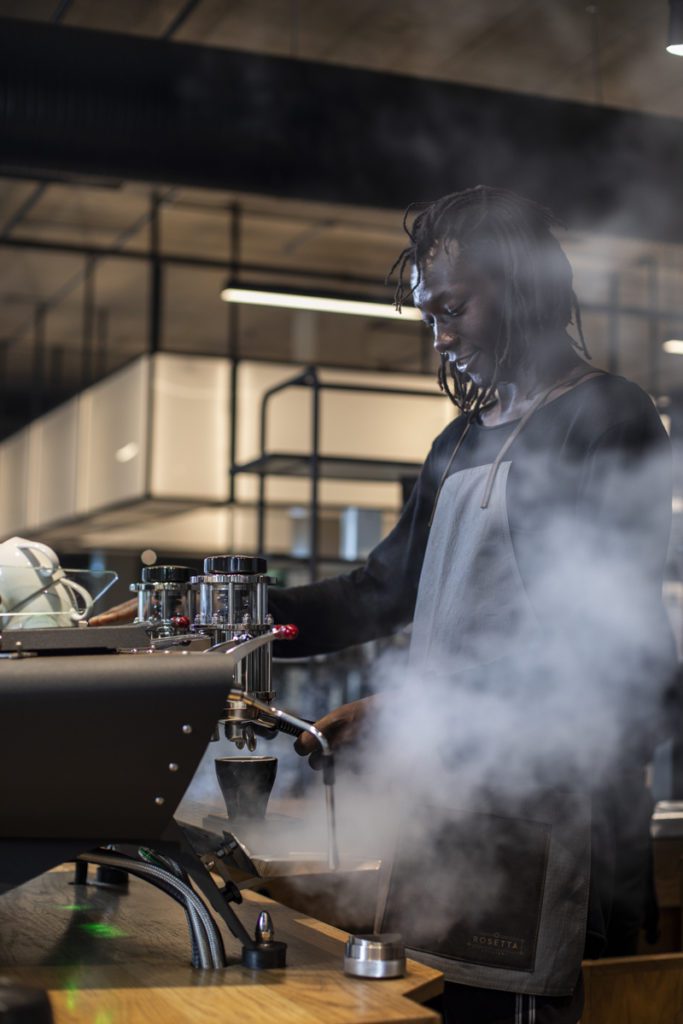 Dry Dock District
Enjoy plant-based take-out cups, Rainforest Alliance certified coffee from Bootlegger Coffee Company at the Two Oceans Aquarium.  If you're spending the morning at the Watershed next door, try the excellent coffee at Cooked (also famous for fresh pressed orange juice and arguably the best halloumi burger in the world) or stop off for a hit of the espresso at Enmasse Espresso & Tea Merchants. The V&A Food Market houses a wide variety of masterful blends, moreish cortados, ice coffees, lattes and Americanos all under one roof!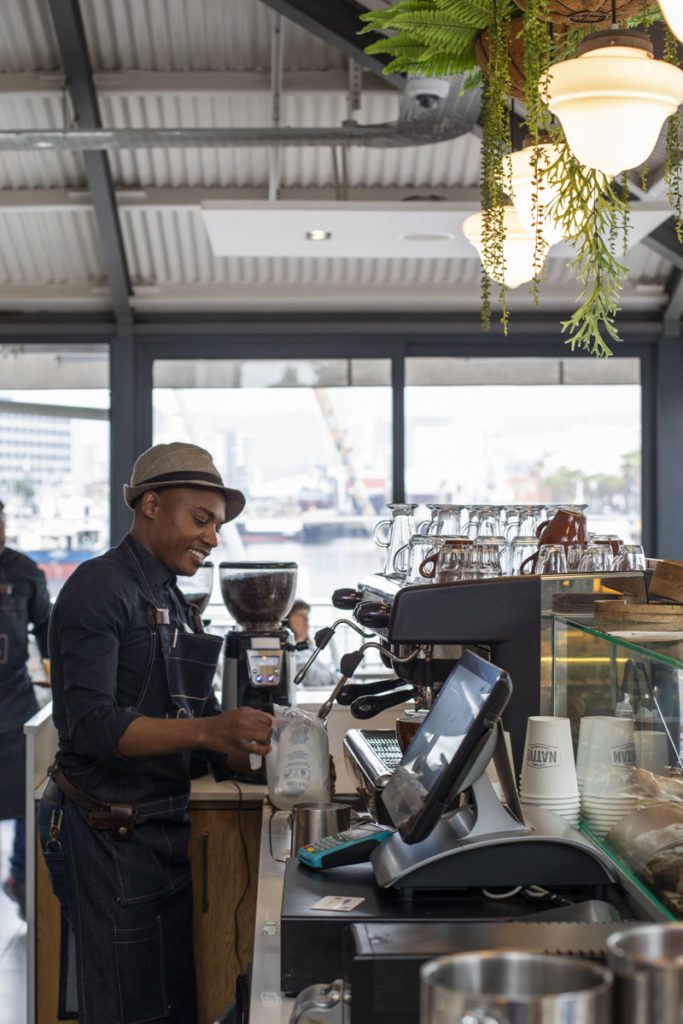 Quays District
In the Quay District we serve barista brewed coffee from Native Coffee Roasters at Ginja, one of the coolest spots in town with its sweeping mountain and ocean views. Around the corner near the Cape Wheel, you'll find Vovo Telo where the coffee is exceptional (and the pastries too good to refuse). Need a quick pick-me-up but don't have time to linger in Victoria Wharf Shopping Centre? Grab an old time favourite brewed cuppa at Love Revenge Cappuccino, Wimpy or at Vida e Caffé. If you've got more time to spare, drink in the revamped W Café, a hidden gem with epic views of the harbour and coffee to match. The menu is concise but is set up with all you need to start the day right.