In 2008, water-saving initiatives were introduced which include water-efficient toilets and urinals, water-sensor taps in all bathrooms, drip irrigation and variable irrigation times.
Stringent measures have been implemented in order to save water, and since 2010 water use by the V&A Waterfront has been cut by 53%.
This was achieved by:
installing water meters in all tenant premises;
a move to drip irrigation;
use of borehole and grey water for toilets, cleaning and irrigation;
proactive pressure management and aggressive leak detection.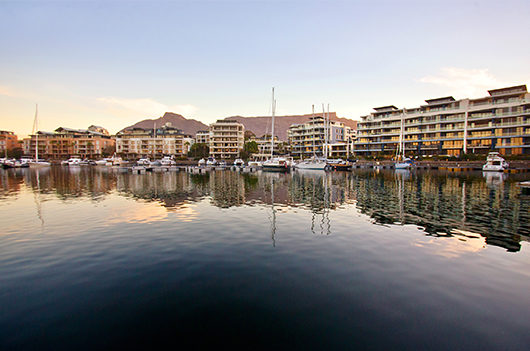 Further measures which have been introduced, or are being introduced, include the following:
Reducing water pressure throughout the property;
Cutting water to all taps, bar one, in each of the public bathrooms, and making hand sanitisers available;
Adjusting the sensor timings on all taps to a minimum and installing an aerating water-restrictor on each tap;
Installing a grey water system in the Victoria Wharf Shopping Centre in November 2017, which uses the air conditioning cooling tower bleed-off to flush toilets;
Using sea-water cooling in all of the air-conditioning plants in the Silo District buildings, and connecting the Clock Tower buildings to sea water cooling at the end of 2017;
Using air-cooled chillers in the development at Waterway House instead of using potable water;
Using filtered sea water for the scrubbing of very dusty areas (such as the new parking garages).