The V&A Waterfront boasts a large and diverse industrial portfolio, which includes the fishing industry, film, helicopter operators, fuel supply, as well as dry dock and yacht building facilities. Included in this portfolio is the recently renovated Cape Town Cruise Terminal, which welcomes a growing number of passenger vessels over the periods of October to April each year.
Fishing plays a critical role in the Western Cape economy, and is a large component of the V&A Waterfront's industrial tenant mix. Fishing companies currently operating on the property include the likes of  I&J, Premier Fishing, Viking Fishing as well as Amawandla Hake (Pty) Ltd & Commercial Cold Storage (Pty) Ltd (owned by the Oceana Fishing Group).
The portfolio also includes
The Silverline 360 studios, who have produced major international and local movies and series such as Tomb Raider, The Scorpion King, as well as Maze Runner.
The V&A Helistop is Africa's busiest licensed helistop with professional helicopter operators offering a unique experience for both tourists and locals alike.
A working syncrolift & dry dock situated within the "belly" of the retail, commercial and residential areas of the V&A Waterfront.
A Caltex service station, which is open 24 hours, 365 days of the year, serving V&A Waterfront patrons as well as city dwellers as they leave the city centre.
BP bunker point which caters to the fuel needs of the smaller vessels.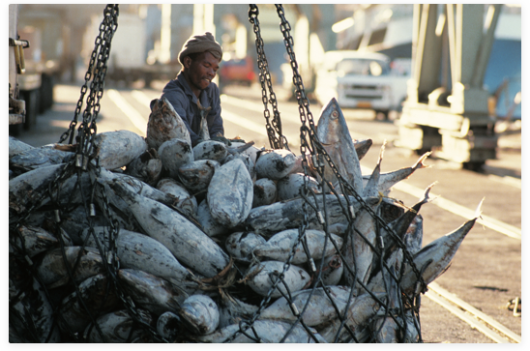 Did you know?
Up to 70% of South Africa's hake catch quota is landed in the V&A Waterfront.
Yacht building
The commissioning of yachts by the smaller yacht building and boat yard companies i.e. Knysna yachts, Maverick Yachts, Royal Cape Cats, Matrix Yachts, North Cat and Jacobs Brothers utilise industrial space for parking, storage and working space on the property.