Here in our neighbourhood, you don't have to dine in a 5-star establishment to eat your heart out! All it takes, is a bit of inside info. 
If you enjoy a big, juicy Gatsby, you probably already know about Steelies Fast Foods, a small and renowned fast-food shop which used to be on Quay 7 Boulevard but just reopened in Victoria Wharf's food court. If you don't, your life is about to change! Bursting with flavour and attitude, this shop is a delicious favourite amongst those of us who enjoy good comfort food at great prices. According to owner Shafiq Moosa, the name 'Steelies' comes from his son Mohammed's (22) love of cars and car parts.
After owning a Steers in Rondebosch for 16 years, Shafiq opened the first branch of Steelies in Athlone.  "This suited us better because we could put whatever we liked on the menu. The first thing we did, was to create our own special tangy peri-naise sauce." Two years later, the Moosas seized an opportunity to open a Steelies here in the V&A neighbourhood.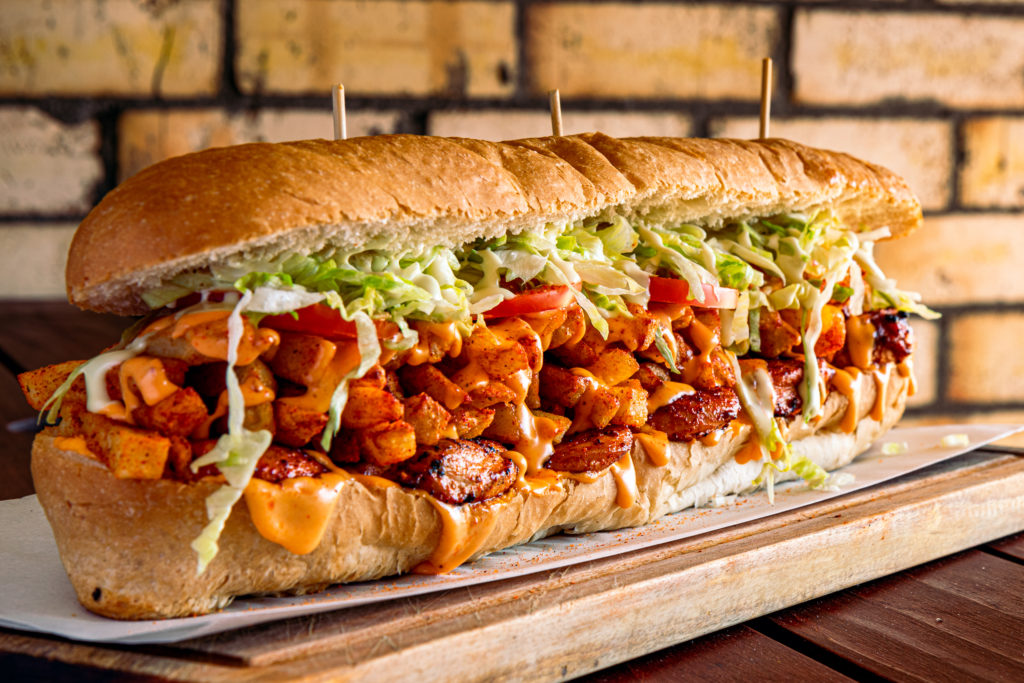 Shafiq points proudly to a certificate of excellence mounted on the wall for the 'Big 5 Best Cape Gatsby Award' from Voice of Cape Radio 91.3 in 2016. The Moosas are also proud of their business Instagram page @Steelies_fastfoods A quirky and fun post reads: "I don't care what religion you are, but not liking Gatsbies is deeply immoral"
In case you don't know: in Cape Town it is called a Gatsby, in Gauteng it is known as an 'AK-47'.  Irrespective of what you call it, this generous one foot-long creation can be divided into four pieces – the perfect opportunity to make your lunchtime circle bigger!
It's lunchtime and the shop is busy. Loyal customer Mohammed Ismael enters the shop, and points to a picture of him sitting in Steelies in Athlone. "I don't think the Waterfront has a place like this. I have been eating at Steelies since they had a shop in Athlone and now I have followed them here," he says. Kiara Witten (5) and her family are patiently waiting for their combo meal: "My daddy follows them on Facebook. He said I can come and have my Vienna cheese and chip roll."
Sabreen Govender and Shafika Davids popped in to collect their two Masala Special Gatsby and Uzzi Rolls (a double Vienna, cheese and chips roll)."I come from Johannesburg and never ate a Gatsby there. A friend introduced me to the Steelies Gatsby. Now I am pregnant and eat for two – and don't even feel guilty."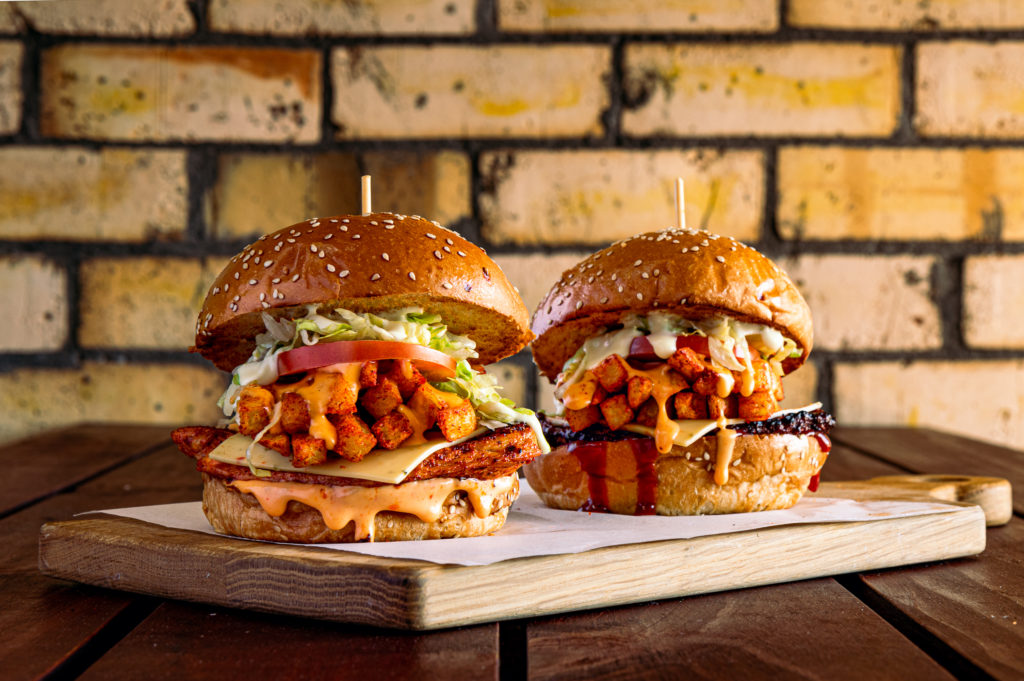 This proudly South African culinary experience, created by a dedicated father and son team, adds a spicy homegrown flavour to our wonderfully inspiring waterfront neighbourhood.
Here's the lowdown:
Location: 
Victoria Wharf Food Court
Halaal:
100%
Tip:
Try the Burnout Burger Special on Wednesdays: 2 Burgers for only R60, or 2 Burgers with chips for R75 
You can't go wrong with:
An Uzzi Special or the Masala Steak Special.