Research Unit, designers of sustainable high-end accessories and RTW has launched their podcast focusing on design, art and creative talent spewing out of South Africa.
Creative Director, Erin-Lee Petersen who hosts the podcast is also a former radio producer and news anchor turned designer and entrepreneur, who says that the industry is missing a platform where business owners speak to business owners.
'It is a platform for all creatives and entrepreneurs to speak about what's happening in their industry and a space for those who are looking for inspiration to begin something and go for it, even during a very uncertain time.' Says Erin-Lee.
The Podcast went live on July 15 on Spotify and will also be available on Apple iTunes as well. The podcast will take place in their new studio at the Woodstock Exchange in Cape Town every week.
Just recently, Erin-Lee and Chad, the creatives behind RU, pulled out all the stops at SA Fashion Week in October, putting out their first RTW and accessory Collection entitled 'Pilgrim' inspired by facets of Meditation and travel. The collection boasts a range of high fashion and travel accessories, specifically out of sustainable fabrics such as cottons, silk, wool and leather all sourced in South Africa.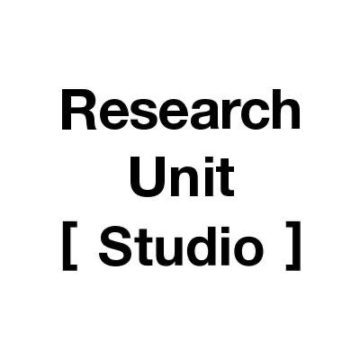 Research Unit is a Sustainable, High-end Lifestyle brand based in Cape Town, South Africa. Our products are designed through careful use and balance of materials, considering each form and its' function with acute attention to detail. We make a superior quality product with a shared adherence to purist principles and a passion for good design. Our mission is to empower communities by working with them on continuous projects to create high-end sustainable goods, but also helping them to sustain jobs and keep the South African economy going.
Research Unit was established in 2011 by Erin-Lee and Chad Petersen. To raise capital when no-one would give them any, they took out a 24-month iPhone contract, sold the phone and used the money as start-up capital, paying the instalments back monthly.
"Research Unit is about redefining the way the world sees African high-end goods and the concept thereof; for Us high-end is not about a price tag, nor is it determined by exclusivity or elitism. It is not about ego or trend. We believe in creating a product that is void of the usual African gimmicks to provide an innovative well-made product, which is inclusive, innovative, timeless and personal. It is about how a product makes you feel when you touch it, wear it, or give it to someone special as a gift. It is about the story and soul behind a product; the little imperfections that make it perfect in every way, the creative process, the manufacturing process, and the heart and the hands."  Chad and Erin-Lee Petersen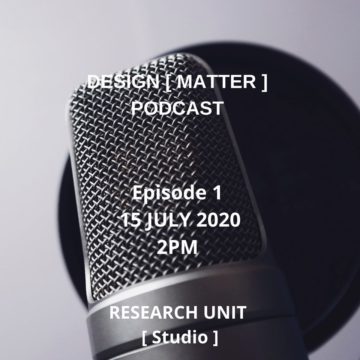 Link to Design [ Matter ] Podcast – Spotify
https://open.spotify.com/show/18LK824C3aEudEI5bgBLhS?si=Wtyw3kOSSlqOAgGBRKGL9A
https://www.instagram.com/researchunit/