Aboulaye Konaté's new site-specific, monumental work comes to Zeitz MOCAA 
Last week Zeitz MOCAA hosted the unveiling of a site-specific, monumental work by internationally renowned Malian artist, Abdoulaye Konaté, titled Idéogrammes, signes, symboles et logos (Hommage à Youssouf Tata Cissé et Germaine Dieterlen).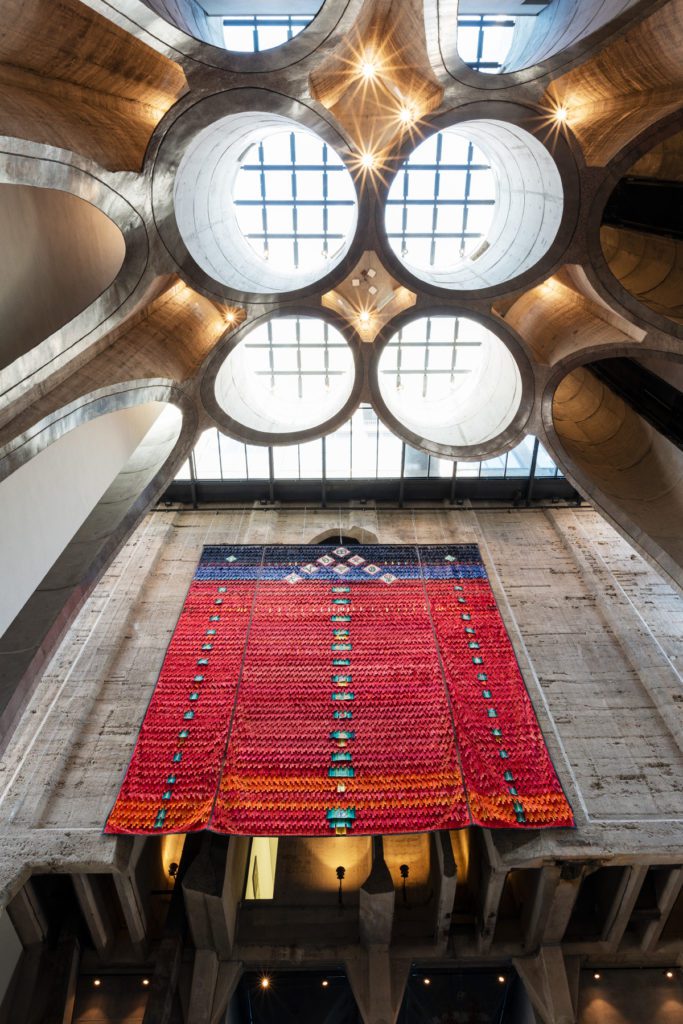 This richly detailed textile work made up of striking strips of burgundy, coral, crimson and indigo fabric, soaring four storeys high, will adorn the museum's interior wall in the Zeitz MOCAA BMW Atrium. The work honours two thinkers distinguished for their contribution to culture and history: Malian historian and ethnologist Youssouf Tata Cissé (1935-2013), who specialised in canonising oral history from various parts of West Africa, and Germaine Dieterlen (1903- 1999), a French anthropologist who pioneered research on Dogon astronomy and the Bamana cultures of Mali. With this artwork, Konaté references ancient writing and knowledge systems, transposing it into the present.
Koyo Kouoh, Executive Director and Chief Curator at Zeitz MOCAA, states: "It is an honour to have one of our continent's foremost artists represented in our museum and to introduce our audiences to the vitality of practices which are now part of global art history. The myriad of individually hemmed appliqued fabric fragments in Idéogrammes, signes, symboles et logos (Hommage à Youssouf Tata Cissé et Germaine Dieterlen), not only add rich colour and texture to Zeitz MOCAA's concrete walls, but also contribute to an important dialogue around materiality in contemporary art from Africa."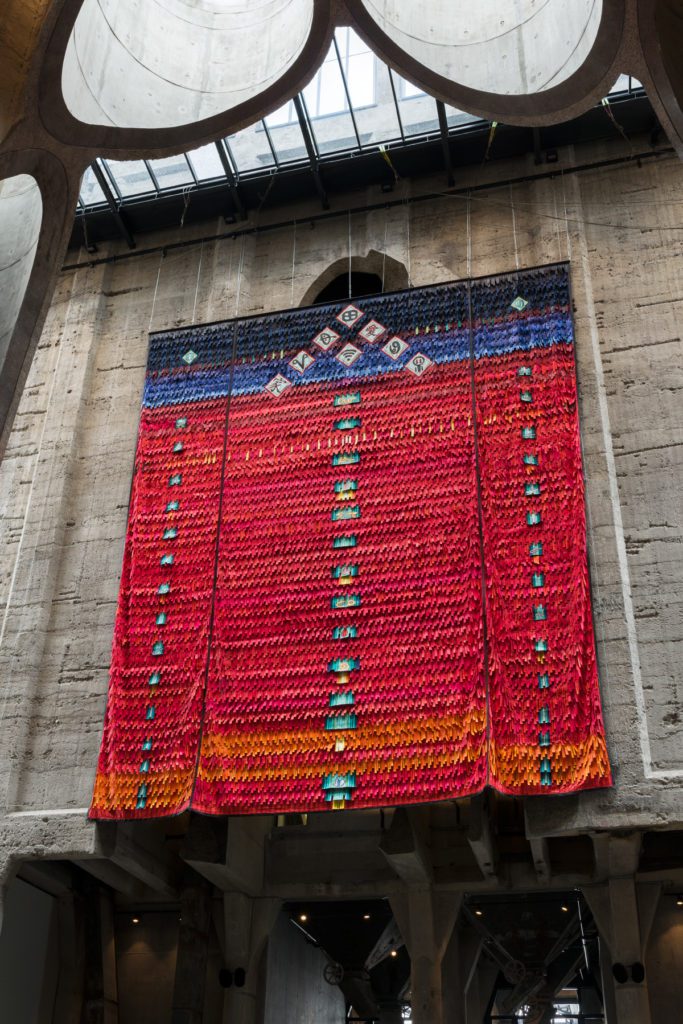 Tandazani Dhlakama, Assistant Curator at Zeitz MOCAA adds: "Konaté's work has engaged with many socio-political and environmental issues. These range from global epidemics such as HIV/AIDS to freedom of expression, Islamic fundamentalism and political satire, to migration, music, language and spirituality."
Konaté is the recipient of numerous awards, Doctor Honoris Causa de la Universidad de las Artes (ISA) (2019), Knight of the National Order of the Lion of Senegal (2018), Officer of the National Order of Mali, (2009), Prix Passeport – Créateurs sans Frontières, France (2008), Knight of the National Order of Mali and Knight of the Order of Arts and Letters of the French Republic, (both 2002).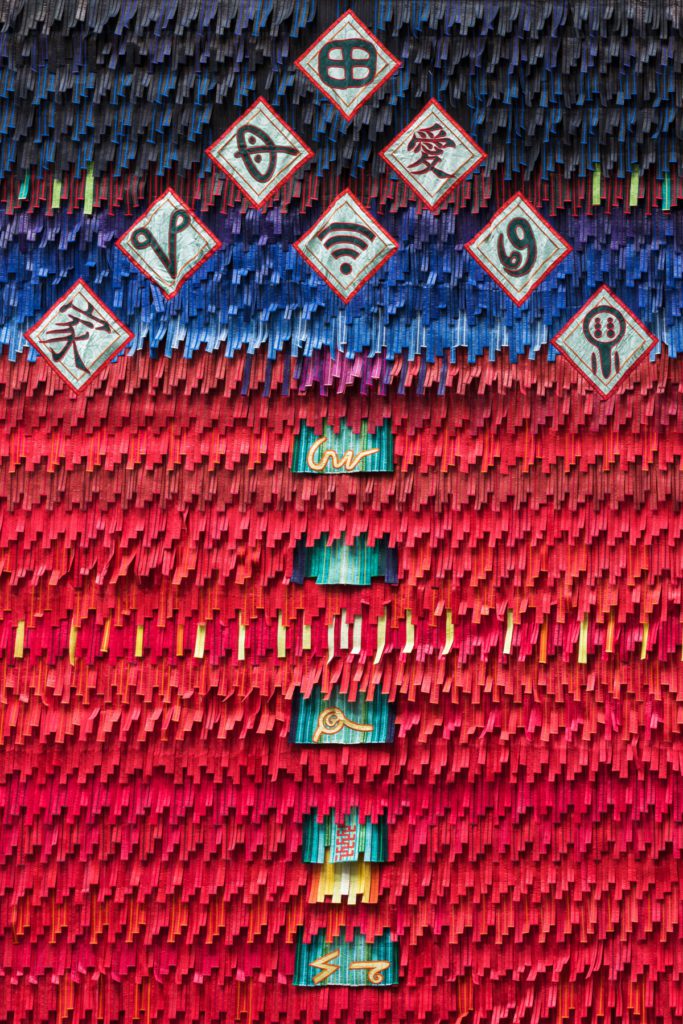 His work has featured in numerous international exhibitions, including group shows such as Mobile Worlds or The Museum of our Transcultural Present, Museum für Kunst und Gewerbe Hamburg, DE (2018). Recent solo exhibitions include a retrospective at Arken Museum for Moderne Kunst, DK (2016) and Symphonie en Couleur at Blain|Southern London, UK (2016). The installation at Zeitz MOCAA was unveiled on the 12th February 2020 and will be on view for one year. This commission was made possible with the support of Blain|Southern, London.
Watch the video below and enjoy the unveiling of Konaté's masterpiece.