The V&A Waterfront is the place to be this festive season.
From extended shopping hours, ample parking space, gift-wrapping services, to a magical itinerary of events for the whole family to enjoy over the holidays, the V&A Waterfront is where your wishes can come true.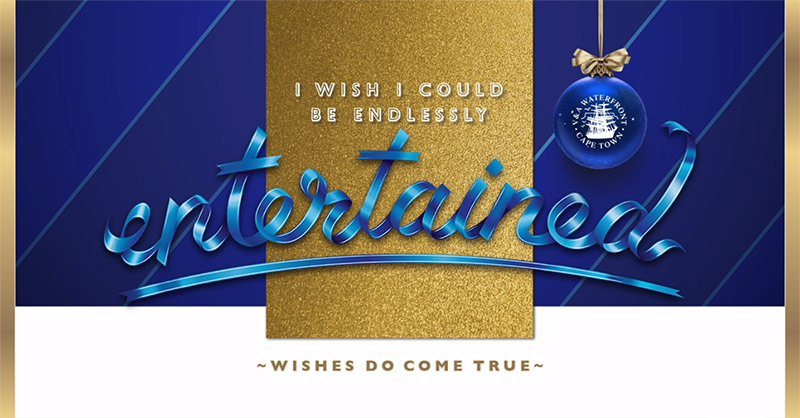 There is so much to enjoy at the V&A this festive season. Snap a selfie with the spectacular Moët Tree in the Silo District, entertain the kids with Peppa Pig, as well as the Zip Zap Circus, not to mention our always-popular Magic of Christmas Show.
See the full event lineup here.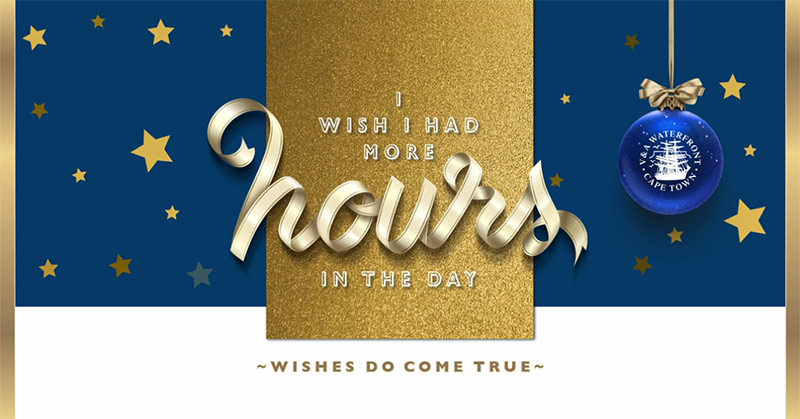 Let's face it, the festive season can often be a stressful time, what with various social commitments (friends, family, kids etc) all deserving of your precious time. To help make things easier, we've extended our shopping hours from the 14th – 30 December, with our stores open until 10pm.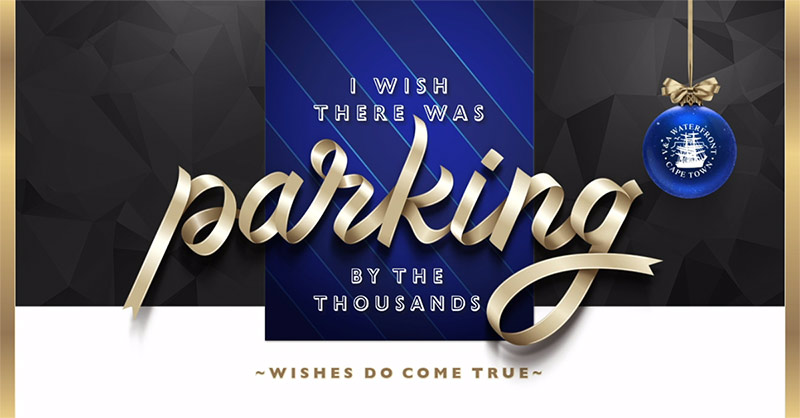 Don't spend your precious time searching for elusive parking bays. At the V&A Waterfront, we have close to 8,000 bays situated around the property. Whether you're wanting to pop into Victoria Wharf Shopping Centre, the Watershed, or our newly opened Battery Park, we have ample parking available for you to enjoy.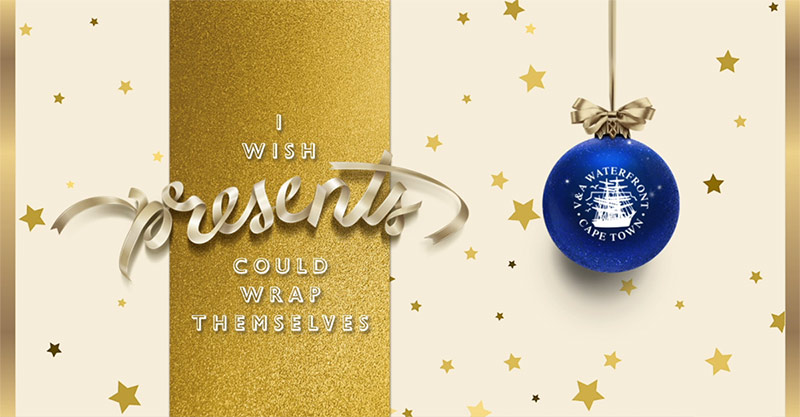 Everyone loves a well-wrapped gift, so why not take the hassle out of gift shopping and have your gifts wrapped at our various stations situated around Victoria Wharf mall from 15-23 December at 10am-10pm, and then again on 24th December from 9am – 9pm. Depending on the size of the gift, wrapping will cost between R5 – R20, with all proceeds going to the Childhood Cancer Foundation. (CHOC)