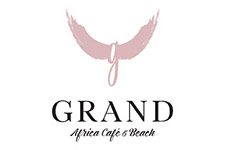 5 ways we have upgraded to make Grand Winters Grand
As winter is starting to creep closer, we have created a full calendar of events for the upcoming months to ensure that everyone has a reason to enjoy a Grand time with us once the chilly winter months kick in.
What have we done to make Grand Beach your winter local?
·       12 new infra-red heaters on the deck. Speaking of, our beautiful deck is now enclosed with fold away glass sliding doors, to keep the heat in and still enjoy the view while enjoying cosy meal or Grand cocktail.
·       4 new fireplaces in the Gin Bar and Inside upper dining deck, we are now home to the best Gin Bar in Cape Town.
·       Weekly fun themed nights from Thursday to Sunday with various new ways to enjoy winter dining.
·       New winter Grand Menu. All we can say is that you have to join us and taste the winter goodness.
Exclusive Malt Tasting evenings
One for the Gents! Guys night out in an upmarket Gin bar with exclusive Malt tasting anyone? Every Wednesday, each week throughout the winter months. Enjoy 5 of the finest malts each week. Of course you can pay a visit to our Cigar Cabinet…. That is always a must.
Ladies Nights
By popular demand, a new and exciting  addition to our weekly winter calendar. Starting Thursday 3rd May running right through the winter months, Grand introduces our weekly ladies' night. Join us between 5 and 9 pm every Thursday for a fun night out with your crew. Free cocktail on arrival, live DJ in our beautifully decorated Gin Bar. Casual comfortable lounge and cocktail style seating crate the perfect ambiance for a classy ladies' night out.
Friday Endless Summer Sunsets Date Nigh
With our new wrap around glass doors on the deck and host of infra-red heaters, there is no reason we can't create a Grand Endless Summer Sunset vibe. Some days are chilly, but we still have the best view in town which we have made sure you can enjoy all year round and not be beaten by the chill. Friday Nights Live, we will introduce some really fun old school Vinyl DJ sets, which will be followed by a live singer accompanied by a pianist. Add our new hearty new winter menu to the mix. Sorted!
Jazz Sundays
Rain or shine, our much-loved Jazz Sundays are back and will be every week from the end of April.
An added bonus this year, the last Sunday of each month we will be hosting out bottomless Bubbly Jazz Brunch. A full 5-piece Jazz band, buffet and bottomless bubbly all afternoon. Don't miss this one, ink this is now to avoid disappointment: 11:30 to 5pm on the last Sunday of every month. Keep an eye on our Facebook page for full details, as booking will be essential.
Every Other Sunday, we will have our Grand Jazz Sunday with a 3-piece Jazz Band. There are 2 and 3 course winter menu specials available to enjoy a long leisurely lunch.
Winter Special Events
Our Grand way is to celebrate. And we need no invitation to enjoy celebrations of any special occasion. Please keep an eye on our social media pages for a few once off fun times we have planned through the coming months: Mother's Day, Father's Day, Gourmet wine evenings, wine tastings and our first Grand Day out festival.
All once off days will have an event page on our Facebook page @grandafrica with all the details of time date and what's hot. Follow us in IG too so as not to miss any Grand Fun Days.
Quite simply put, winter will be celebrated in Grand Style, with our new upgrades to make our venue warm, cosy and comfortable whilst still being able to enjoy our beautiful views.
Vinoteque on Grand
Constantly striving to upgrade, update and be the best. We are excited to announce that we will be adding a beautiful Vinoteque to our Grand Family. We take enormous pride in our wine selection, and only provide our guests with the best. So, what better way to celebrate our selection than by adding a beautiful home to our wines for all to see and personally select their wines. A fully glassed vinoteque will be installed which will be home to some new exclusive wines, officially making Grand 100% 360 in terms of our offering to you, in order to make your visit with us nothing short of complete.
Grand Exclusive events
We have the luxury of a variety of décor themed spaces within our beautiful home making Grand Beach the ultimate venue to host your special event. With the help and expertise of our Events Manger, we offer event management and can co-ordinate your special occasion from A to Z all in-house.
Specialised menu creation, venue set up and décor as well as entertainment. A full-service event and marketing service is available in-house at no additional cost, just a competitive venue hire fee which will cover all management and coordination fees, as well as all crockery, cutlery, staff and waitron fees.
Email our Event Manager Rhonda celebrate@grandafrica.com for any exclusive or non-exclusive events. There is no request we can't help you with.
Grand Environment
In our quest to support the environment and the current Cape Town water crisis, we are pleased to announce that we are busy with the installation of our won borehole. Shortly we will be making use of borehole water. We anticipate that we will be ready in April with a full water supply.
Contact Details
Make a Booking - 021 425 0551