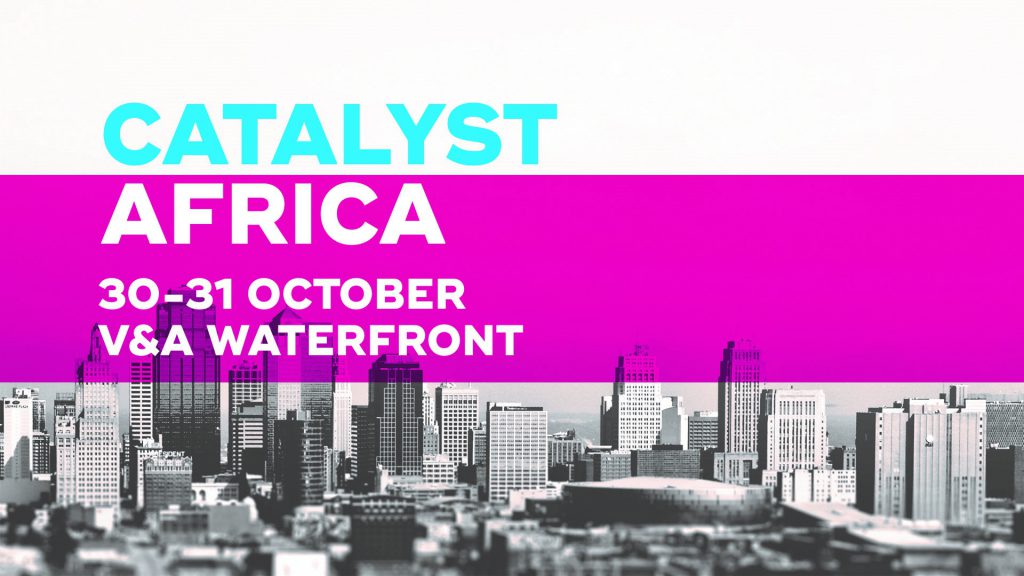 Accelerate your knowledge about technology, creativity & mindset. Catalyst Africa is bringing you two days of networking and knowledge presented by 30+ leaders across 5+ venues.
People can explore talks, workshops and hands-on sessions hosted by leading faculty from world-class educational institutions, experienced business specialists and technical experts.
With an abundance of content and multiple sessions taking place simultaneously, people attending Catalyst Africa can choose their own adventure by discovering new knowledge in the realms below.
TECHNOLOGY
Artificial Intelligence
Augmented Reality
Facial Recognition
Robotics & Drones
Internet of Things
CREATIVITY
Music
Film
Design
Sculpture
Photography
MINDSET
Design Thinking
Collective Power
Consciousness
Adaptability
Curiosity
Education Partners include the University of Cape Town's Graduate School of Business, D-School, Friends of Design Academy of Digital Arts and Amazon Web Services.
Catalyst Africa is aligned with the South African National Government ambitions to embrace the Fourth Industrial Revolution (4IR,) and is arguably the first initiative that will contribute to these ambitions by providing South Africans with access to the necessary skills required to harness the opportunities offered by the digital revolution.
RSVP on Facebook – https://www.facebook.com/events/702661263567076/
LOCATION: UCT GSB Conference Centre