Alter Concepts is an official registered non-profit company (NPC) based in Cape Town. Being a creative and innovative non-profit company, Alter Concepts, a.k.a. Innovation in Africa seeks to promote the development and implementation of media program contents which inspires creativity, innovation, and entrepreneurship of youth in Africa, starting with South Africa. It is a platform where they can utilize their talents, resources, and opportunities in their communities as stepping stones to positively transform their lives and to contribute to the development of their communities, continent, and the world at large.
As a driving force, this Media Movement is anchored on "Limitations are Yesterday. Tomorrow is revolution and Today … We ALTER" as the motivating slogan that keeps the vision focused.
The African Festival is a platform we use to network and encourage local upcoming talent to showcase their work. We use the event as a way to promote the unity of Africans and to support the great talents/work we have in our continent through local artists.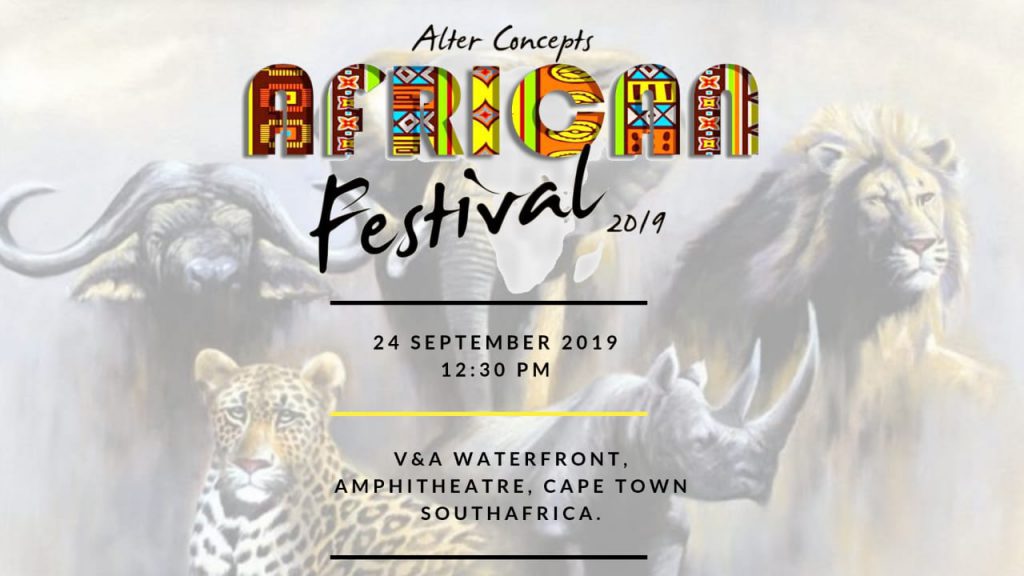 https://www.facebook.com/ALTERwithUS/