Raw, riced and rolled? Once the epitome of cool for on-trend foodies, over the past decade sushi has moved firmly into the mainstream. And there's no better place to eat sushi in Cape Town than at these eight greats situated in the V&A Waterfront.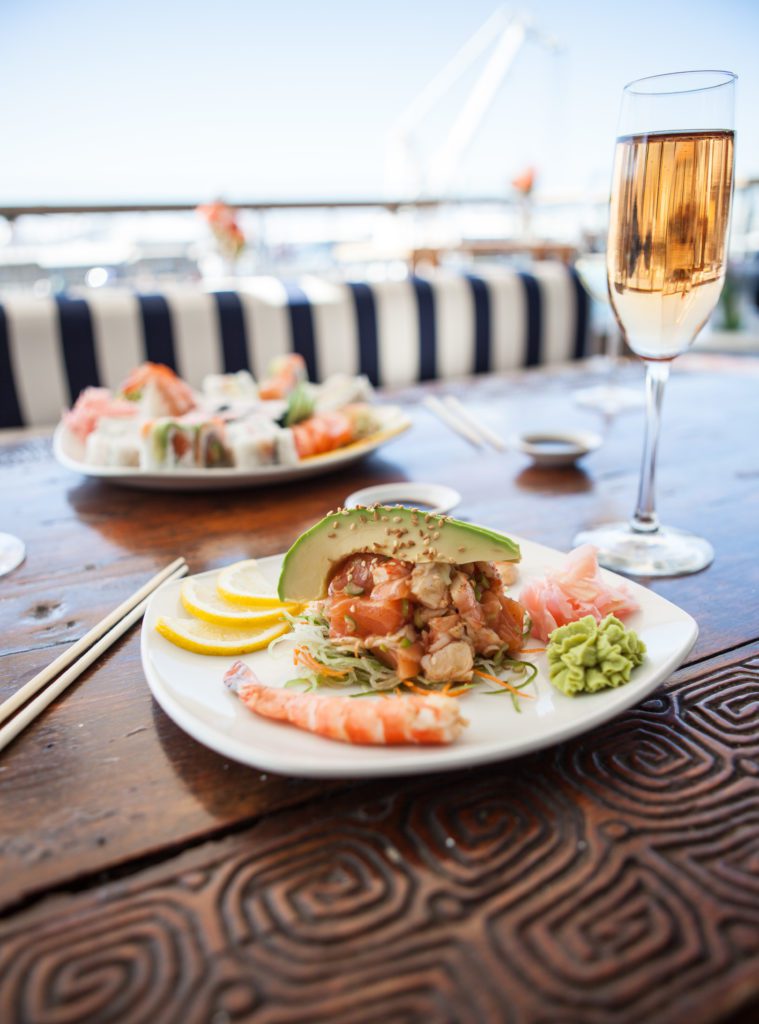 Name: Harbour House
The Rundown: Here you'll find superb new-wave American-style sushi alongside classic maki and sashimi options. Their new-style sashimi is particularly good, with thick slivers of Norwegian salmon infused with soy, yuzu and sesame oil. Can't bear to choose? Opt for one of the generous platters to share.
Name: Ocean Basket
The Rundown: The Waterfront is home to the flagship outlet of this popular nationwide chain, with its sleek decor and a host of gourmet innovations on offer for hungry visitors. The generous platters of well-priced sushi and new-style 'Fusion Crunch' sushi come highly recommended.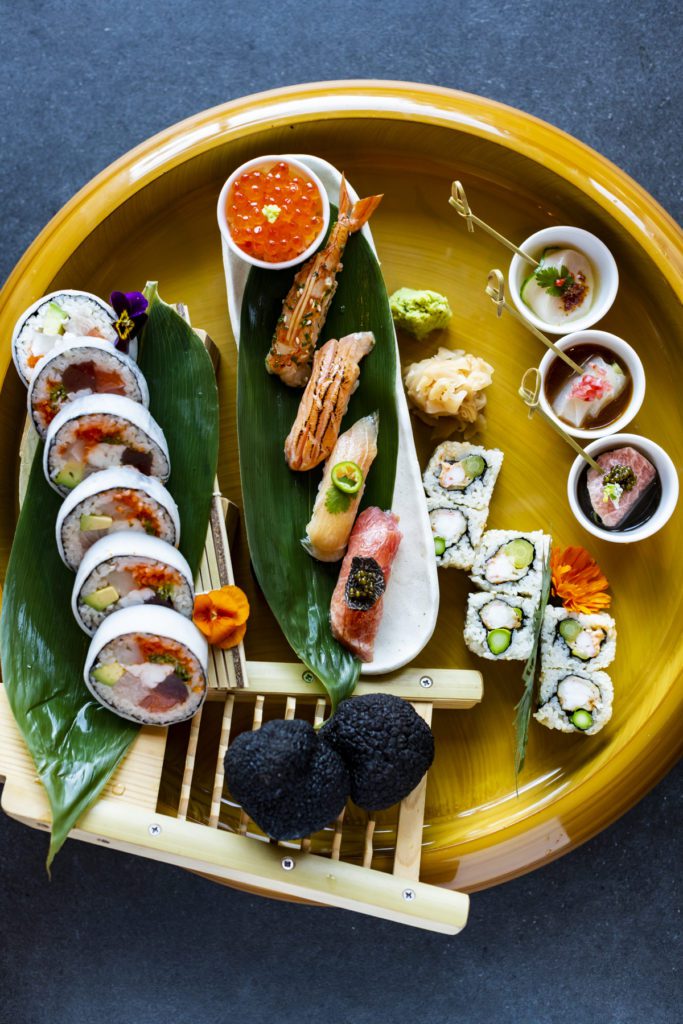 Name: Nobu
The Rundown: Headed up by world-renowned chef Nobuyuki Matsuhisa, this is THE place to go for a special meal in a beautiful setting; classical Japanese cuisine with a contemporary twist and an extensive selection of sake and shochu-based cocktails are a recipe for a perfect night out. Try one of the set menus to get a broad selection of their most popular sushi dishes, and don't even think of leaving without tasting the eel sashimi.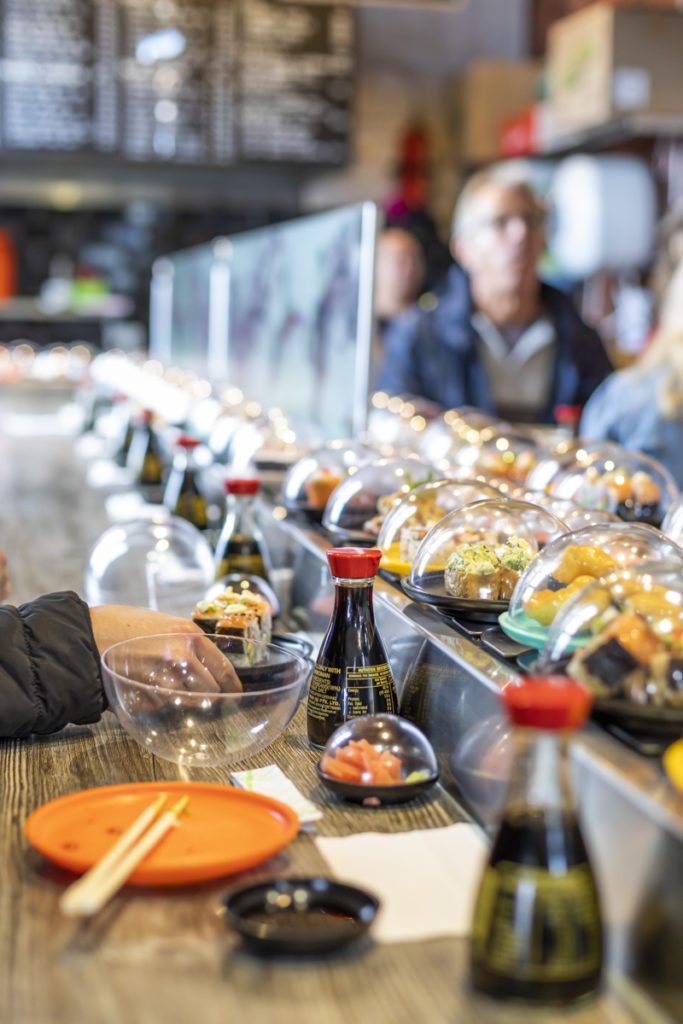 Name: Sushi to Go
The Rundown: This is one of the V&A's best kept secrets (until now). Situated in the V&A Food Market, Sushi to Go is the perfect pit stop when you've got the craving but don't have time to linger longer. Owner Chef Dave always has the freshest sushi; just grab what you fancy off the conveyer belt and chow down.
Name: Cape Town Fish Market
The Rundown: The Cape Town Fish Market, perched on the water's edge at Clock Tower, boasts a convenient play area for the kids which is handy when you've got young kids on board. The sushi offering is extensive and the volcano rolls and the tuna crunch rolls are a must-have. There are also tons of seafood options for any handlangers who don't have a taste for the raw stuff.
Name: Sevruga
The Rundown: Sevruga is a great dining experience, whether you're indoors in the lush interior, or outdoors overlooking the harbour. The sushi and poke bowls are ace; be sure not to miss Classic Sushi & Classic Cocktails, a daily half-price special from 12 – 5pm.
Name: Upstairs @ Quay Four
The Rundown: Patrons have been known to travel far and wide to partake of the innovative sushi platters served up in this elegant interior with its wonderful views over the harbour. Along with the extensive sushi offering, you'll find Cape lobsters and a choice of seafood platters.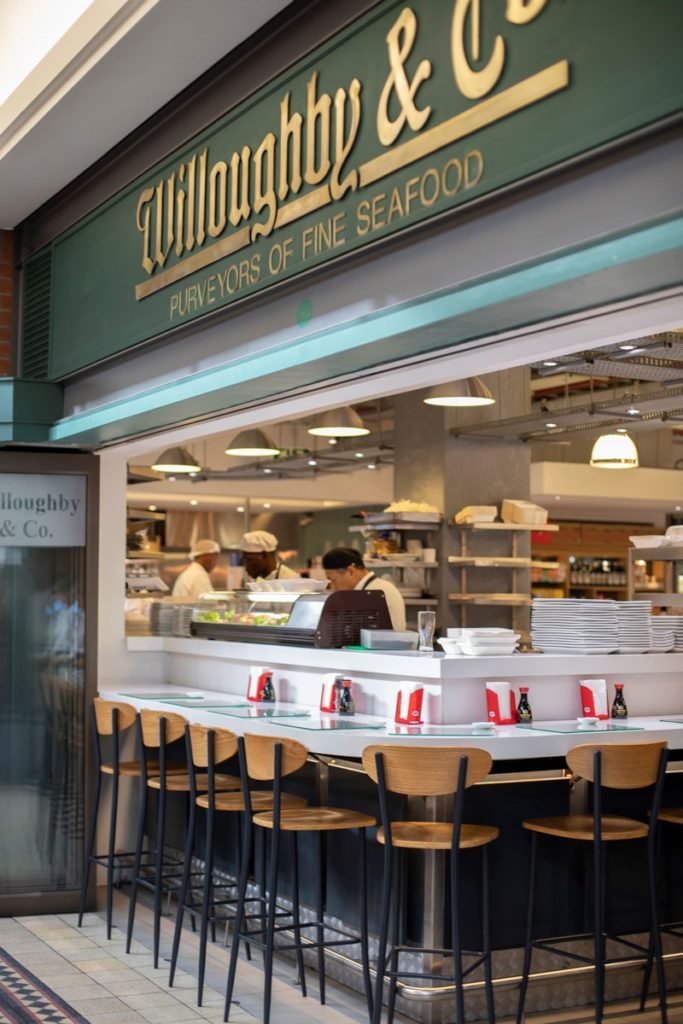 Name: Willoughby & Co
The Rundown: Willoughby & Co's sushi has a dedicated local following and you'll need to arrive early to grab a table. Everything is excellent; the delicate sashimi, the tempura vegetables, the service, the deli counter – and the utterly delicious and addictive Rainbow Reloaded rolls that'll have you hooked at first bite…