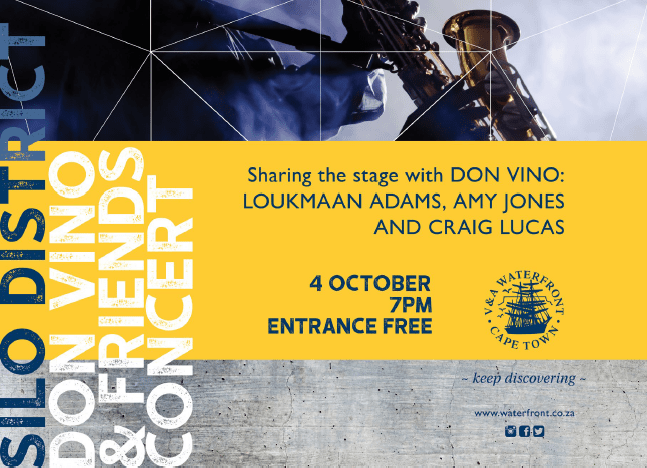 Silo Concerts 2019/2020 Season
It's that time of the year again! Starting Friday 4th October at 7pm, Silo concerts will kick off with a bang starting with Don Vino and Friends.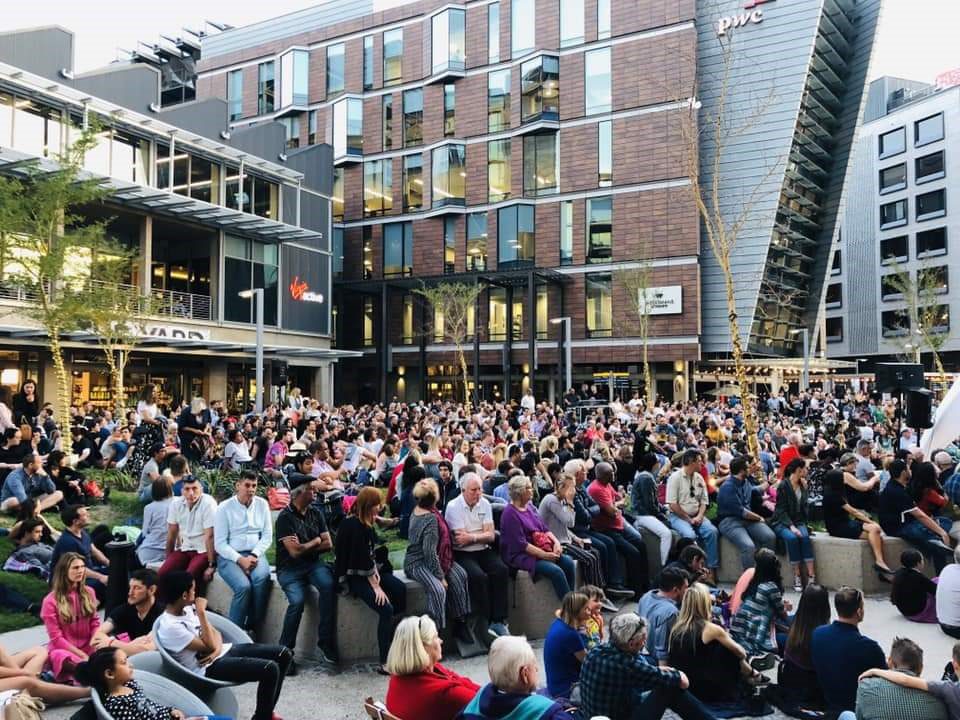 4th October 2019 – Don Vino and Friends
Don Vino & Friends is an exciting showcase, where acclaimed saxophonist Don Vino will be sharing the stage with Industry greats such as, award winning singer/actor LOUKMAAN ADAMS, the amazing songstress AMY JONES and Season 2 "The Voice" Winner, CRAIG LUCAS. On the back of his successful show "SAXYVIBESIII" and "From Elsies With Love" which saw a packed Grand West Arena dancing all night, Don Vino along with his amazing band will be performing some crowd favourites including songs ranging from the early 70's to current hits, while also playing songs off his debut album 'All The Way'.
1st November 2019 – Amanda Black and Wandile Mbambeni
A night of Afro-Soul featuring two of South Africa's top rising stars. Amanda Black is a muliti award winning singer songwriter and she will perform with her full band. Wandile Mbambeni will open the show.
6th December 2019 – This Thing Called Swing
If you love to Jump, Jive, Jitterbug, Swing or Hop, then this is your time. The Silo District Concerts presents a night dedicated to Swing dancing and Big Band Music. We have Swing DJ's, and the 20 piece The Swinging All Stars Big Band, who will swing you through the thirties and forties. A dedicated dance floor will be waiting for you, so dress up, bring your dancing shoes.
3rd January 2020 – Puesta Del Sol concert
This will be a night dedicated to Latin music. Hot Salsa and seductive tangos is the order for a warm sultry night in January. The audience can expect a journey through the Latin senses that takes you through traditional Brazilian folk music, to Argentinean tango, and Hot High Energy Steamy Cuban Salsa. A dance floor will be set up and professional dancers will encourage the audience to join them.
7th February 2020 – Anecnote and The Soil
This is a night of acapella music featuring multi-platinum selling kasi-soul band The Soil and SA's Got Talent winners 2018 Anecnote.