There's so much the whole family can look forward to at the V&A Waterfront this April.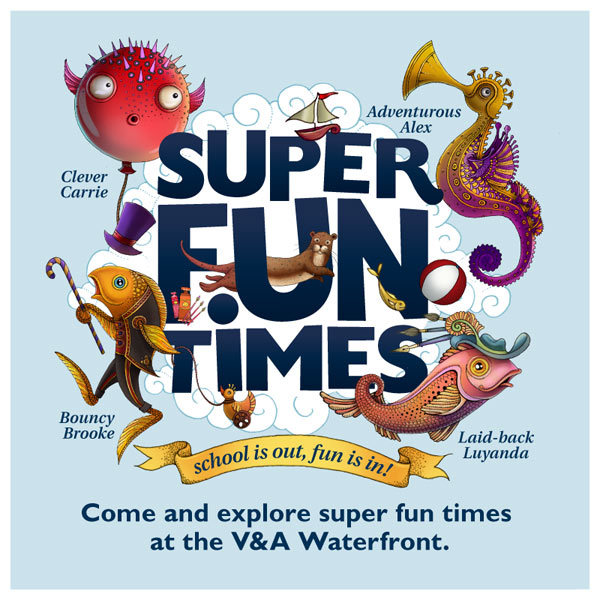 V&A Waterfront Colouring Competition
Kids stand a chance to win one of four parties for them plus ten friends at the V&A Waterfront this Easter. Between 29 March and 28 April, the Waterfront will provide four colouring in sheets for young visitors to complete. Choose your favourite fishy friend who you think is the most like you, and colour that sheet in. You can collect your colouring-in pages free of charge at the V&A Waterfront Information kiosks and participating stores (Artjamming, SuperPark Playdate, Hamleys and Two Oceans Aquarium). Once you have coloured in the sheet of your favourite fish, simply drop it off with your entry form at either the giant egg in the kids play area opposite the Amphitheatre or outside the Watershed (opposite the Two Oceans Aquarium entrance). The V&A Waterfront will choose the best coloured in fish in each category.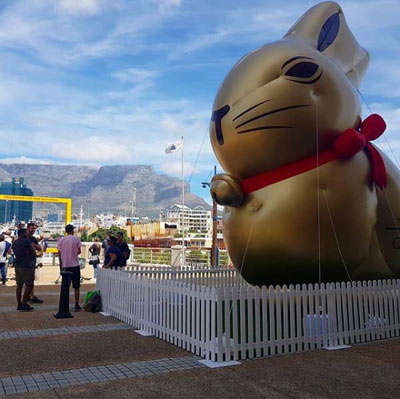 Lindt Easter Hunt
This Easter, you stand a chance to win a Lindt hamper every day at the V&A Waterfront from 1 to 20 April. All you have to do is find the two Easter Bunnies on the V&A Waterfronts property, snap a creative image with the Lindt Bunnies and share it on Instagram, Facebook and Twitter with the tag Lindt SA and hashtags, #GoldbunnyhuntSA and #ComePlayVandA. The activity is free.
V&A Waterfront Easter egg Hunt
Enjoy some Easter fun at the V&A Waterfront's Battery Park this Easter weekend from 12pm to 2:30pm. Kids aged five to nine years can get their face painted by the Easer Bunny, dance to some jams played by a DJ and win a range of prizes such as vouchers from the V&A waterfront for kids clothing and toy stores as well as fun activities at SuperPark or City Sightseeing. All activities are free.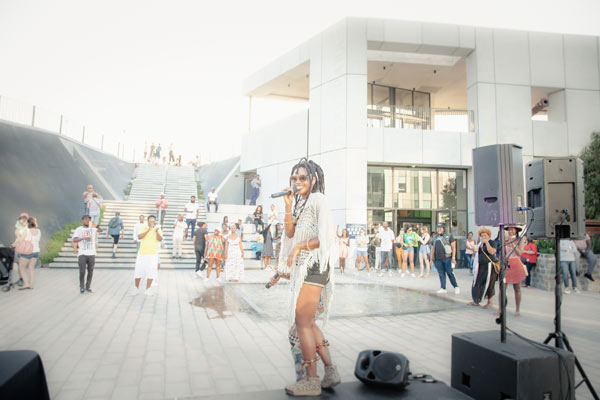 Battery Park Sunset Series – until 19 April
Taking place every second Friday until 19 April, come and watch live music against a backdrop of the setting sun on the bridge of the Battery Park Canal. From 4pm to 8pm, visitors can enjoy free live concerts which will feature a guest DJ, followed by a live music performance. Popular actor and musician Mzukisi Ntantiso aka Def Eff MC's the events.
The rest of the park which includes; a grass area for picnics or a soccer game, basketball court, skatepark and Stand-up Paddling will be open for everyone to enjoy. For refreshments; Balmoral Supermarket, Shift Espresso Bar and Trail and Tar are available.
5 April
The Alvhinator
DJ, producer and member of the group Uppercut, the Alvhinator will be mashing up Hip-hop and R&B beats from 4pm at Battery Park. As an independent DJ, the Alvhinator has performed at some of South Africa's best attended events such as Rocking the Daisies, Splashy Fen and the Cape Town Electronic Music Festival.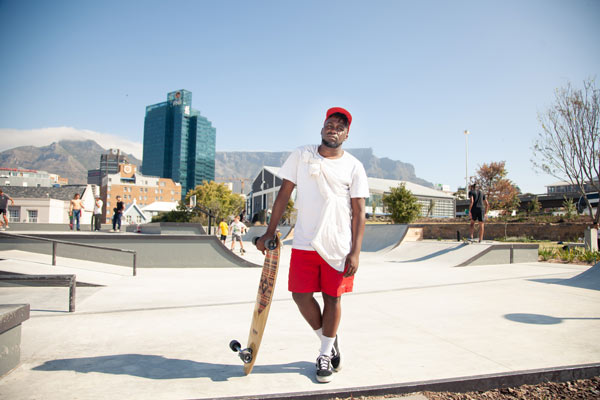 Uno July
Born in Gugulethu, Cape Town, Uno July will be mixing the decks with his Hip-hop beats from 6pm. In 2015, Uno July went solo and has since collaborated with legendary artists such as Proverb, AKA, Black Coffee, the late Hugh Masekela as well as well-known international artists, Kendrick Lamar, Lauryn Hill and Mos Def.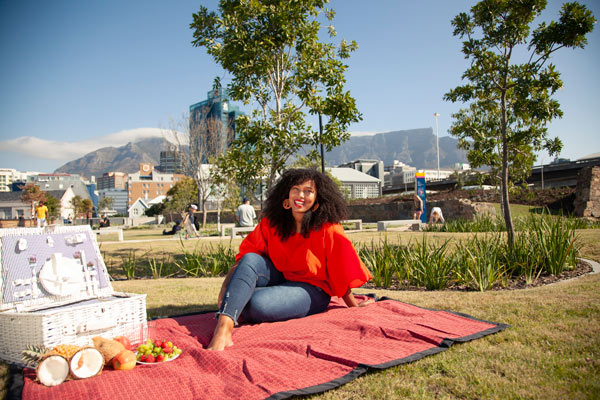 19 April
Tiffany Joseph
Jazz-soul and Hip-hop singer and songwriter, Tiffany Joseph will perform at Battery Park. Growing up in Lavender Hill, Tiffany's musical journey began at a young age as she sang in various church choirs and played the sliver flute in her church orchestra. In 2014, Tiffany performed alongside rapper YoungstaCPT at the Cape Town Jazz Festival.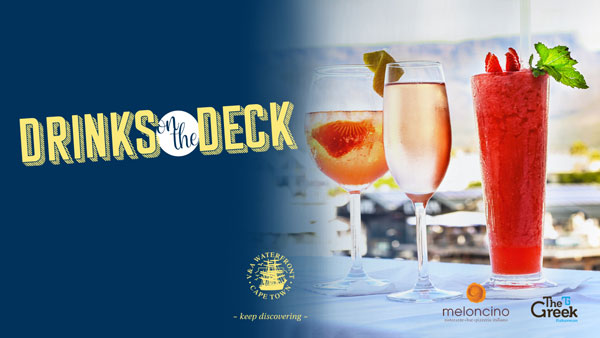 Drinks on the Deck – 27 April and 25 May
Soak up autumn's sun rays while taking in views of the Waterfront as you experience the warmth and flavour of Italy and Greece with the V&A Waterfront's Drinks on the Deck on the last Saturday of April and May. Between 12pm and 7pm. R70 gets three wine, beer, spirit or cocktail drinks on the deck outside The Greek Fisherman and Meloncino Italian restaurant, and R40 buys a portion of tapas. A DJ will also hit the decks with toe-tapping beats to entertain the crowd.
Summer Sessions presented by Mercedes Benz – continues through to April
The V&A Waterfront Summer Sessions, presented by Mercedes Benz, continue to liven up the Amphitheatre stage the summer. Taking place between 7 and 8pm every Saturday evening, this much-loved musical event offers acoustic performances by well-known names against views of Table Mountain and the city – making this the perfect way to spend a summer's evening.
6 April
The five-piece rock band, Brynn has taken the local music scene by storm with their unique style of alternative rock music. The free show is a must for all rock n roll lovers.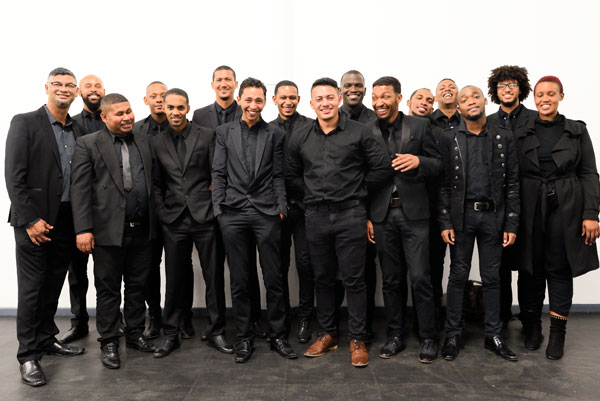 13 April
Launched in 2008, the Delft Big Band is made up of 17 musicians and two vocalists. They have performed internationally at the Liverpool Brouhaha Festival, and the Edinburgh Jazz and Blues Festival. They also put on an outstanding performance at the 2015 Cape Town International Jazz Festival.
 20 April
Multi-award-winning saxophonist and composer, Abraham Mennen won a gold medal at the 2011 ATKV Muziq and was Overall Winner at the Wakkerstroom Music Festival in 2012. He has since performed with renowned artists such as William Parker, Hilton Schilder and Kyle Shepherd to name a few.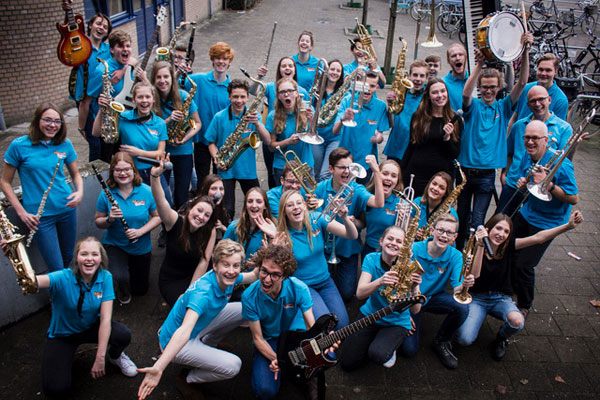 27 April
The Meander Big Band orchestra comprises of 40 students aged between 14 and 18. They recently celebrated their 20th anniversary with a new CD and a concert with the prominent trumpeter, Eric Vloeimans. The Meander Big Band has performed in Switzerland, Germany, England, Spain, USA and China.
Galileo Open Air Cinema
Battery Park is the new home of the Galileo Open Air Cinema. Bring the whole family to enjoy cinema under the stars, taking place every second Friday evening until 12 April.
Full the full line up click here.